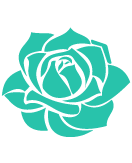 Embracing the Divine Feminine
The energies of the planet have increased in vibration over the last few years. The Divine Feminine Energy is making her presence felt in every aspect of our lives,in every living cell,all over the universe we can see and feel the shift. We have moved into a "Golden Age" and this means the arrival of the Divine feminine. We can resist this shift or move with it ,but its happening anyway. Resisting will inevitably make the journey more difficult.

This workshop will help us integrate the Goddess energy more into our being.
Working together in groups makes the transition easier and creates support for each other.